Alfio, Italy, Tutor (5 stars rating)
I've done Anfitrione project for 2 years in a row, which means 4 semesters, and 4 flows of erasmus people. It was my first activity when i joined AEGEE and i consider it one of the best one ever. It allows you basically to meet a lot of new people and at the same time to do something really helpful. In our city, the rate of people speaking english is incredibly low, so any basic impact for the incoming erasmus is traumatic. What we've done, and keep doing (note: without any concrete help from anyone, university etc.) is to assign to every erasmus a tutor that will follow him/her for the first days, guiding its arrival, the basic knowledge of the city, the integration into the erasmus and university environment and, very important, the house research, very complicated for language barriers and scam risks.
You know you've done a good job when months or year later these people keep writing you, because they appreciate what you did for them, in most of the case it was even more than we're supposed to do, being sicilian is easy for us to give them a very warm welcome, it's in our nature, and most of them go crazy about it.
---
Agata, Poland, Erasmus (5 stars rating)
I first came to Catania as an Erasmus student in October 2015 and to be honest I had never thought it would be such a great experience. At first I was a little homesick and I wasn't sure whether I would like Erasmus or not but on the second day I went for my first ever trip with AEGEE and that was when I had no further doubts about my stay. I knew it would be wonderful thanks to those people. Their energy, creativity and global outlook made me feel at home right away. We went to a pistacchio festival in Bronte, got to know a little bit of the Sicilian culture, got to know each other and even got to taste some delicious foods and beverages. It was an unforgettable experience. But it didn't end then. AEGEE is always full of ideas and programs for games, workshops and trips. It was thanks to them that I got to know people who then became my good friends and had moments when I thought I would die of laughter. The games we played were wild, just like the parties we had. The places we visited were breathtaking. And the things we learnt – very useful (I mean, seriously, who wouldn't want to know how to make arancini or frappe alla Nutella?).
I saw Etna and Taormina which quite possibly is paradise.
Every Monday there was a linguistic aperitif, another wonderful tradition. All Erasmus and AEGEE people would get together, talk and play games. Linguistic aperitiff is both for those who like conversations and games, and those who like to party hard because it always end with a party where you can dance off all the calories you've eaten earlier. 😉
Speaking about food… don't even get me started on the International Dinner. It was a brilliant idea! Everybody cooked something tipical for their country and then we put all the food on the tables. Thank God those tables were strong because this amount of food could have easily broken them. It was a really wonderful idea. And before we started tasting all the delicious dishes, a representant of each country had to say a few words about their dish, which was very interesting (even though sometimes our stomachs were a bit too loud to hear what they were actually saying).
I could write about those experiences forever because it makes me happy just thinking about them. 🙂
But let me just say that trips, games and workshops are not everything. What I love about AEGEE is that I know I can always count on them. They are open and accepting. No matter what country you come from, you will soon become a part of the AEGEE family. You will make friends all over Europe, or even all over the world. They will have your back when you're down and they will support you no matter what you do. AEGEE means people and I am beyond happy that I met them. It was a mind-broadening experience, something that I will never forget.
Thank you, AEGEE!
---
Milena, Italy, Tutor (5 stars rating)
I took part in the Anfitrione Project in 2015 for the first time, at the second semester, when I was already in AEGEE since a few months, and when I had already met a lot of Erasmus that were in contact with our Association. Unfortunately for me, but fortunately for them, those guys who were assigned to me as tutor – a portuguese guy and a spanish girl – were enough indipendents, they already had found an apartment in town before their arrivals and they just asked me few informations about their universities. But the great thing about this project is the exchange and the comparison that occour with all the erasmus that take this advantage, so not just between a tutor and his corresponding erasmus. I had the great honor to make friends from all over the Europe, expecially with two girls: Diman from Spain and Anna from Hungary.. as a reflection of the fact that different cultures and different languages are not a limit at all. We are still very good friends and we are planning to meet again somewhere in Europe.
The Anfitrione Project is a wonderful chance to meet amazing people, accompanying and helping them in their great adventure as erasmus, and joining the Europe as a real HOME.
---
Walter, Italy, Tutor (5 stars rating) 
In 2015 AEGEE Catania's members gave me the great opportunity to work as Erasmus Responsible. One of my task was to manage the "Progetto Anfitrione".
I guess this project is very important for Erasmus students who are coming to face a new city, new experiences. Expecially in Catania foreign students can have difficulties because the language, burocracy, university secretary and other problems of daily life.
Recruiting is a basic step to develop the project. URI gave us contacts of Italian people who came back from their Erasmus and we also search for universitary people who can be interested to be part of this project.
People who want to join the project becoming Tutor have to fill a very simple form giving informations about language they speak, university they attend etc. The Erasmus students have to fill almost the same form.
With these forms we can assign a Tutor to the Erasmus student who ask for him.
I personally fell the importance of the "Progetto Anfitrione" that give an important help to the students. Thanks to the Tutor the can get over a lot of problems, making their experience easier.
---
Giuseppe, Italy, Tutor (5 stars rating)
I am Giuseppe and I am in aegee Catania since 2014. My experience as tutor of erasmus was so awesome! It started in March. I had a French girl assigned and I helped her to find an accomodation and to move her first steps here in Catania. I also had a great friendship with her and we also went somewhere in Catania to have fun together and with other erasmus. It was greatful for me also because I had the chance to know other cultures and to make my English and French better than before. So, it's an experience I will do again in the future and I also can say I have a friend in France and I can go there when I want.
---
Zofia, Poland, Erasmus (5 stars rating)
My history with Anfitrione Project started at the beginning of October 2015. When I arrived in Catania together with the other Erasmus students, members from AEGEE organized different meetings in order to make all the erasmus people meet each other. They showed us how to reach the university, to whom talk in case of problems, where it was possible to find all the necessary places to survive 🙂 and, moreover, what we should go (in Catania but also in the whole Sicily) to have fun and enjoy our experience in the best way. At the beginning of our Erasmus we made two wonderful trips – to Taormina and Siracusa – always organized by AEGEE members.
During all my Erasmus staying people from AEGEE were always available and ready to answer to all my questions (even the strangest) 🙂
My tutor Giuseppe helped me a lor – not just in finding an accomodation and getting to know the city. He also told me a lot of interesting hisoties, he suggested me a lot of places to visit and typical food to taste. We laughed a lot and thanks to him I never felt lost or insicure because I knwe that I could count on him from the very first day until the last and we still are in touch because project Anfitrione is not a temporary help but a very good possibility to find new friends 🙂
---
Salvo, Italy, Tutor (5 stars rating)
I have been a tutor since my entrance in AEGEE in 2012 and since then I tutored officially about 10 people coming from all Europe, in 2014 I managed the Anfitrione Project and I organized our weekly linguistic aperitif.
The project really helped me to develop some soft skills, in particular managing and working with teams, I learned from the basis how to organize an educative activity for a foreign student and how to make them feel "at home", how to involve them in social city life and in our association.
During the whole semester we organize: workshops, trips, linguistic aperitif and tandem and social events dedicated to erasmus. Both to make more dynamic our city and more active their staying.
Most of all from this project I recieved the consciousness of being one of the european citizens which wants a united Europe and which feels part of a Europe that wants to be united.
During all these years, I met a lot of Erasmus students, and it's always beautiful to see that my land remained in the heart of most of them and they often come to visit us, and everytime it's like they never went away…
It fullfills your hearth with joy to hear them saying you at the end of their staying "See you somewhere in Europe, remember that you have a bed in my place"
---
Francesco, Italy, Tutor (5 stars rating)
When I applied as a tutor I had a lot of doubts, I was scared to be not good enough, to be not able to communicate beacuse of my bad English but in the end I found as tutored Martina: a 25-years-old Polish girl which loves hiking and trekking. We immediatly had feeling because she has my same way of thinking and having fun. We shared a lot of good moments together and I always have been available for her, and she always appreciated it, that's why when she came back to Catania from Christmas holidays she brought me lots of sweets and typical liquors from Poland. Well, those things might seem little to someone, but they had a very big meaning to me and they made me feel like I will never regret being part of this project (and I will surely will do it again) because every person in the end leaves in it something that will last forever and hearing that I will always be welcome in Poland has been a very big present. But what really changed me was hearing "You have been the best tutor I could ever had…"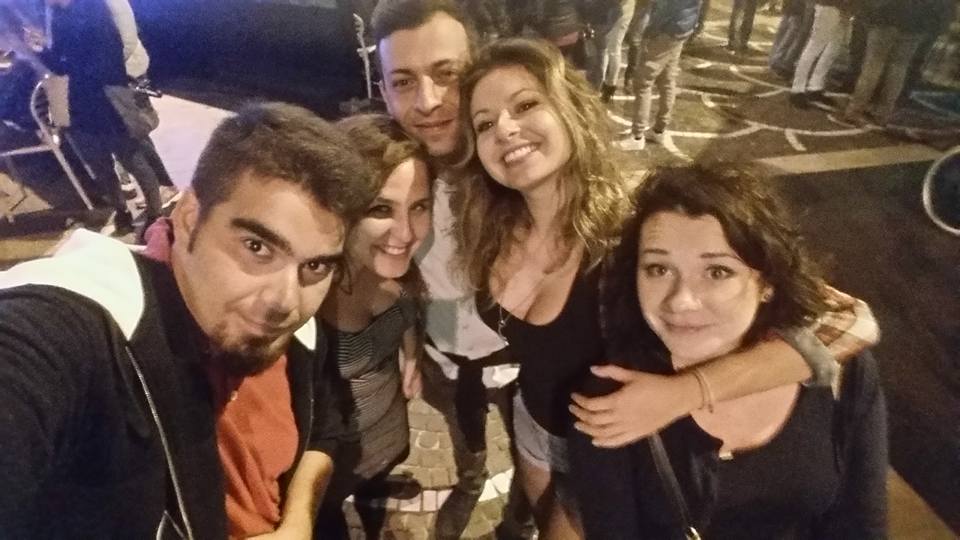 ---
Marita, Estonia, Erasmus (5 stars rating)
I came to Erasmus in Catania in October 2014 and it was the greatest thing I have done in my life so far. It is a cliche thing to say, but really it is true. First I planned on staying for one semester, but as time went by and I met more amazing people, I decided to stay for a year, keep learning the language and complete my full italy-experience. While I was there I moved places 3-4 times and I met ALL kinds of different people. It was very eye-opening experience and it thought me a tremendous amount of things in life. The experience made me grow as a person immensly and I will always keep it in my heart.
---
Alessandro, Italy, Tutor (5 stars rating)
I've been tutor of Erasmus students several times. What I think about Anfitrione Project reflects what I've been living during my AEGEE experience.
It happens that you meet a totally random person, you're his/hers tutor, and from then it starts something you couldn't expect!
Be a tutor of an Erasmus student is a different experience, never tried before: I know which the difficulties of my country are, I know the problems an italian student might find with all of burocratic stuff typical of Catania, so I tried to understand how difficult it could be for a stranger student, coming here in Catania and deal with university secretaries for examples!
Erasmus people are really grateful for our small help, and this, slowly, makes stronger and stronger the tutor-erasmus rapport: it is actually the begginning of a true friendship, both, during the italian stay and when they come back home!
I believe, now I can say, I have more than 100 friends all over Europe, from about 20 different countries: so different people, with so different traditions, but at the same time so similar!
---
Natalia, Poland, Erasmus (5 stars rating)
Of course everybody told me ERASMUS will be awsome, but nobady told me about Aegee Catania – and how awsome it is and how awsome are people there.
I can't even find good words to decribe how WONDERFULL they made my life here with all events they prepared.
It was incredibly helpful and growing. And there will be never enough words to thank them ( YOU ) for that.
I said on the begining that if something makes me feel like home in Catania – it's not that our fridge is finally full or we have our things here in our " new " house – but what makes me feel like home – is the Aegee Catania People 🙂
So if i will ever think about next Erasmus ( of course i will ) i won't even think about changing this place for another.
Your home is where your heart is – so if it's like that…. it will be pleasure to be back home here someday – again.
THANK YOU <3
---
Manuela, Italy, Tutor (5 stars rating)
The very first time I joined the anfitrione project I was assigned to an Hungarian student of Italian language and literature. I met her the first time at the welcome day of the second semester and I was really surprised of her perfect Italian. She was shy but we found how we have a lot of common interests but also many differences. She is very good in cooking and prepared for me many different tipical dishes of her country, she is also a great violinist and brought me to the classic music showing me her performances. I helped her with the university classes, with her Italian dissertation, I showed her my city and the way we live and have fun together with my aegee family. Anna tried to teach me some Hungarian expression and word and  and when her mother and brother came to visit her I had the chance to meet them and I felt home with them. We spent a lot of time together and I can say now that she is one of the most important person in my life. I think every time you meet a person you are richer but when you have the opportunity of meet someone with a different cultural background you feel even more European. Of course we still keep in touch and now that I am living in London we are planning to meet here as soon as possible.
---
Paolo, Italy, Tutor (5 stars rating) 
I joined the Anfitrione Project by AEGEE Catania a few months after the beginning of my wonderful adventure as an AEGEE member, in 2010.
I started being tutor of just one Erasmus student, but soon some others added to the first one, because there was an high demand of tutors and I wanted to help as much I could, believing in the importance and beauty of this interesting project. It was my first experience in a so close interaction with foreign students of University of Catania, and it allowed me to really open my mind, learning so much from people from different countries, staying with them so much time, during months together. I understood how beautiful is to give our help to other students that come here and live and study in a different environment, far from their country, out of their comfort zone. An Anfitrione tutor could really make their experience better and easier, but he can also enrich himself in different aspects.
This first experience as an Anfitrione tutor made me love AEGEE even more and so I soon became Erasmus Responsible in AEGEE- Catania, to give an even greater contribution. I still remember that time, so many amazing days, between trips, linguistic aperitifs, parties, cultural activities, laughters, friendships, emergencies, help, confessions, sleepless nights, long conversations, funny pictures and much more. And I even improved my English and learned Spanish. I was a tutor for a couple of years and it was one of the best periods of my life, I've so many memories I'll never forget and also some very good friends.
---
Giuseppe, Italy, Tutor (5 stars rating)
On 2012 I've been Erasmus in Warsaw, and after coming back to Italy I was pretty sad because I missed the multicultural environment I experienced when I was in Poland. A friend of mine who was already a mentor for AEGEE told me about the Anfitrione project, so at the end of the summer I applied for it and I have been a mentor since September 2013.
In two years and a half I was tutor for many people: Adrián, Adriana, Hanna, Paulina, Natalia, Zofia, Borja, Özlem, Renata… I could write a big book about my experiences with each of this people, but here I'll just talk about the three most important memories I keep in my heart. 😉
So, that's why I want to recall Adrián and his embarrassement, who arrived to Catania from Spain together with four Spanish Erasmus students more, and at the beginning felt uncomfortable to talk to me because his English was pretty poor. Understanding each other was actually a little difficult at the beginning, but when we met again after few months I was very glad to realize that during his stay he had already learnt a lot of Italian language, and we could clearly understand each other with ease.
Paulina, from Poland, was for sure the most affectionate person to me. Always smiling and cheerful, she came from the same city wherein I had my Erasmus, and this helped me to a lot to keep alive the strong connection with it. I and Paulina are friends since November 2013, and our friendship got so strong ins such a short time that I also envited her to spend some days in my hometown with my family, so that they also had the chance to tast a little bit of European vibe… 🙂 When I went on holidays to Warsaw in 2015, we meet again and spend an evening together, with her and other Polish people who had their Erasmus in Catania, and we had a very good and nice time together.
I want to dedicate my third memory to Özlem, from Turkey: she really surprised me in a very nice way, because after we met at the airport and I picked her up to the dormitory wherein she got accommodation, she gave me a gift she brought for me from Turkey, in order to thank me for my helpfulness. Of course I didn't expect it at all, and this made me very happy because it was very nice from her.
These are just three memories from my experience, an experience which just made me happy. I can't summarize all the good feelings I got from it, but I can say in a nutshell that my application for the Anfitrione project was my best choice ever: it gave me the chance to meet a lot of people from the whole Europe: from Spain to Finland, from the UK to Turkey… And we spent a lot of time together, having fun and sharing very good moments. I didn't met and make friends only with the students I was tutor of, but also with all the Erasmus students in Catania, and this made me more and more aware that even if nowadays I live and spend my life only in Catania, I'm not just an inhabitant of this city, I'm not just an Italian citizen, but I'm part of a bigger community which is Europe.
---
Marianne, France, Erasmus (5 stars rating)
I met my tutor two days after my arrival and he was great. He helped me to find an appartment and he showed me the city. He was always there to help me when I had some problems. My Erasmus experience was sooo great and it is partly because of the anfitrione program. Love you AEGEE!
---
Bruno, Italy, Tutor (5 stars rating)
I decided to take part in the Anfitrione project because it was a good opportunity to meet new people from all over the world and help them to spend a great time in my city. Every time it's a new experience for me. The beginning of every semester is always full of problems to solve, but at the end, you always feel happy because you can see how people are enjoying the activities and the erasmus life. Aegee is definitely a big family!
---
Roberto, Italy, Tutor (5 stars rating)
Since the academic year 2012/2013 thanks to AEGEE and to Project Anfitrione I had the chance to be tutor of some Erasmus students. The project is about helping international students with little problems and needs that they have to face at their arrival in a new city, such as: looking for an accomodation, informations about the university, transports etc. This experience is something magic because the work we do, totally voluntary, helping these guys is paid with the chance to meet undreds of people coming from very different European nations, to learn and improve foreign languages (personally I improved my English and I also learned a little bit of Spanish), but moreover to create new big international friendships. In my opinion I will suggest to every student to take part to Anfitrione Project and to activate in each city with a university. W Anfitrione Project… W AEGEE!!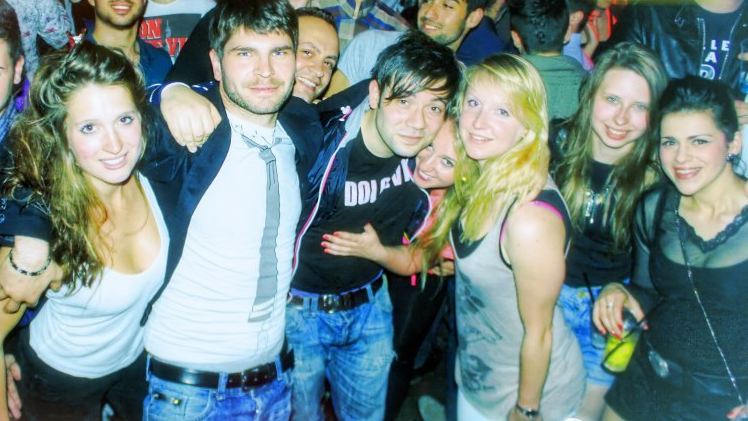 ---
Ambra, Italy, Tutor (5 stars rating)
I started my experience as tutor in October 2013, after coming back from my unforgettable erasmus experience in Germany. As I couldn't face the reality that my erasmus was over, I started looking for a method to continue that experience in Catania. There it was, Anfitrione Project!
It's an amazing project that makes you meet and get to know an incoming Erasmus student who asked for a tutor. Your role as tutor does not just involve helping students to find a room or to learn some Italian.. Actually, it is really different: being an Anfitrione tutor is helping erasmus student to feel like at home even before setting foot in our country!
---
Estera, Poland, Erasmus (5 stars rating)
Hi! I'm Estera and I'm from Poland. I have had my Erasmus in Sicily. When someone asked me Why? Really, WHY Sicily? There are a lot of beautiful cities in Italy.
Well, I always had an answear- I needed to see the city at the foot of the biggest still active vulcan in Europe. And a most of all I couldn't imagine how the people can normally live near to it. Aren't they affraid that the big explosion will destroy their city, houses, everything? So I went to Catania to see it on my own eyes.
That what I found there was more unexpected than vulcan. I met a lot of amazing people from all over the word. I could talk with them, laugh with them and then they became my friends. I spent 10 months in Sicily that I consider one of the best experience in my life. One day I will again visit my Sicily. I can't wait.
---
Sabrina, Italy, Tutor (5 stars rating)
My experience in AEGEE began last October 2015. Even if I am in this wonderful association since a very short time, there would be a lot of things to say and to write! I would start from the emotions and feelings that day after day follow each other: joy, brotherhood, complicity… all aspects that are part of this big "family" in which everybody can count on someone else's support. A blending which is made by both the AEGEE members and Erasmus students that trust in our advices, taking us as a point of reference and support in everything!
If I should describe AEGEE in just one word I will surely use: RICHNESS.
It's a wonderful reality and I suggest it to everyone.
---
Gabriele, Italy, Tutor (5 stars rating)
This experience, that I recommend to everyone to do, is the best way to hang out with an international enviroment and to discover and rediscover new cultures. Being close to an Erasmus give you the chance to break the wall of diversity and build a solid identity as European and citizen of the world. People keep asking me if it worth it, I keep saying that before Aegee I didn't know what I was doing here!
---
Elisa, Italy, Tutor (5 stars rating)
I've never been in Erasmus so, when I started the Anfitrione Project for the first time, I was very curious about meeting other cultures and making friends from other counties in my same city: the result was simply fantastic! This project helped me a lot to make friends all over Europe even if I did not move from my city. I'm still keeping in touch with my several "Tutored Erasmus", the relationship that I created with them is very strong and they, finally, convinced me to apply for an Erasmus project: that's why I applied for Erasmus+ in Belgium for the next spring! 😀
I want to say thank to AEGEE Catania and to this project because they made me feel Europe closer, and another thank to my Tutored Erasmus for the great friendship we have built together!
---
Paulina, Poland, Erasmus (5 stars rating)
At the beginning od 2014 I took part in one of European Union's Lifelong Learning Programme in Catania which lasted three months. It wasn't my first learning expirience in Italy since I had already participated in numerous language courses in different italian cities . Considering that I was already able to easily communicate in italian language, it was natural for me to make some new italian firends in Catania. Among those was Giuseppe Alessandro- my tutor-who turned out to be uncommonly helpful, warm person and a great italian teacher.
Since I wanted to focus on improving my italian and Giuseppe was really determined to learn some more polish after his Erasmus expirience in Warsaw, we decided to meet on weekly basis and "exchange our mothertongue skills". I have to admit that having tutor meetings with Giuseppe was one of the most productive time I've spent in Sicily. Not just because we were talking polish-italian. Giuseppe also got involved in correcting my essays. In return I was trying to explain to Giuseppe our complicated polish grammar. Having italian tutor who can eventually become your tandem partner is a perfect way for foreigner student to literally immerse in italian culture.
---
Valentina, Italy, Tutor (5 stars rating)
I thought that being "tutor" of an Erasmus student would be something boring and binding: I was wrong. Being tutor is not less then being their friends: you help them, you give them advices and you have fun with them. You can find in them simply a new person you meet ora, perhaps, a friend. Personally I didn't have the cahnce to get over the initial help with the student I had assigned, but I created bonds with other erasmus. This project gave me the chance to get to the main aim: creating realtions with the other European citizens… I can't wait to start again!
---
Mario, Italy, Tutor (5 stars rating)
In my history with AEGEE from the birthday to nowadays I had a lot of beautiful experiences that I could tell in thousands pages, covering both the role of tutor and tutor responsible.
The unique experience of emphatizing with Erasmus students and sharing with them their moments, since when arrived in a new and different place both for traditions and lifestyle, they speak to you with a lot of energy that you can see in their eyes and they count to share with you their traditions or just the things they do in theis "normal" days in their countries. And then you start conquering the trust of a person that didn't know you at all before… And you see growing into you and into them a relation that can become (and a lot of times it has been like this for me) a big friendship that lasts besides time and distance. And maybe you can find yourself invited to theru marriage after so many years, like a far friend who is very important in that moment.
I always wanted to be in contact with Erasmus students to maintain a continous internatiolan relation among us inhabitants of this Europe so big, so different, but at the same time so united and supportive… Today I can say that thanks to Anfitrione project I feel and I keep on feeling a European citizen… And language difference is just to say "we speak Sicilian and we will understand each other", because in the end some Sicilian word always remain in their heads… and when they learn Italian they always have an accent from Catania that makes them sound different.
I could talk about this for hours and hours: I will write a thought that I wrote to my tutors when I was tutor responsible in order to motivate them and to show them how this role was interesting.
We start with a new Erasmus year in Catania: they arrive here not knowing the city, maybe a little mistrustful: first friendship starts creating, first groups. They meet our cuisine (what a cuisine!!), they start knowing the names of the streets (the safe and the dangerous ones), they understand bus is note a mean of transport (but if you don't have anything to do why not having a ride), they understand that if somebody comes next to you asking for the time or a sigarette… they don't want not the time neither the sigarette. And they will know that going to the supermarket means going to the discount, that the market is "la fiera", that "Pescheria" means stinking and Ostello; they will know meeting point is Teatro Massimo; they will know that a horse is not an animal but a meat ball… and that these ones always are next to a Castel, but there ain't no prince and princess but Zia Rosa.
They will know and understand a lot of this city and when they will come back to their countries the memories will remain. If we want to help them, or say them something, let's do it because in deep we all have been a little Erasmus.
---
Ágnes, Hungary, Erasmus (3 stars rating)
Unfortunately i had no contact with my tutor, I mean not at all. I saw him once at a party and that's all. However, I had other Aegee-Catania members to help me all the time, like finding an appartment, or taking me to the hospital when i needed it. So that's why I give only 3 stars out of 5.
---
Giovanni, Italy, Tutor (5 stars rating)
As regards for me I got an unforgettable experience from many aspects such as cultural, social and playful aspect. At the first moment understading students from abroad is quite hard because ,firstly they have an important cultural impact which usually changes their behavoir and secondly in some case they have never lived on their own. That's the reason they extremely need a hand to get used in the new country. From an erasmus student eyes I figured out that Catania isn't so easy to live but at the same I started appreciating what I have never expected before, I found out how special and unique is my city and people living here. Helping erasmus students seems to be one of the best activity to enrich their experience in terms of help, confort, friendship and cultural exchange.
---
Giuseppe, Italy, Tutor (5 stars rating)
I had the chance to be a tutor and join the anfitrione project. It was such a good experience. I met new friends, wonderful people of different ages coming from different countries. Many of them were European , coming from Spain, Poland , Germany , Greece , but from all over the world. We had a lot of fun , we did many trips and excursions, we shared our traditions and food, and of course we partied hard. I had the chance to improve my English , but also i started to be interested in learning new languages , like spanish. And now i look so much forward to visit them in their own countries. I suggest you to try this experience becase it's going to change yor life.